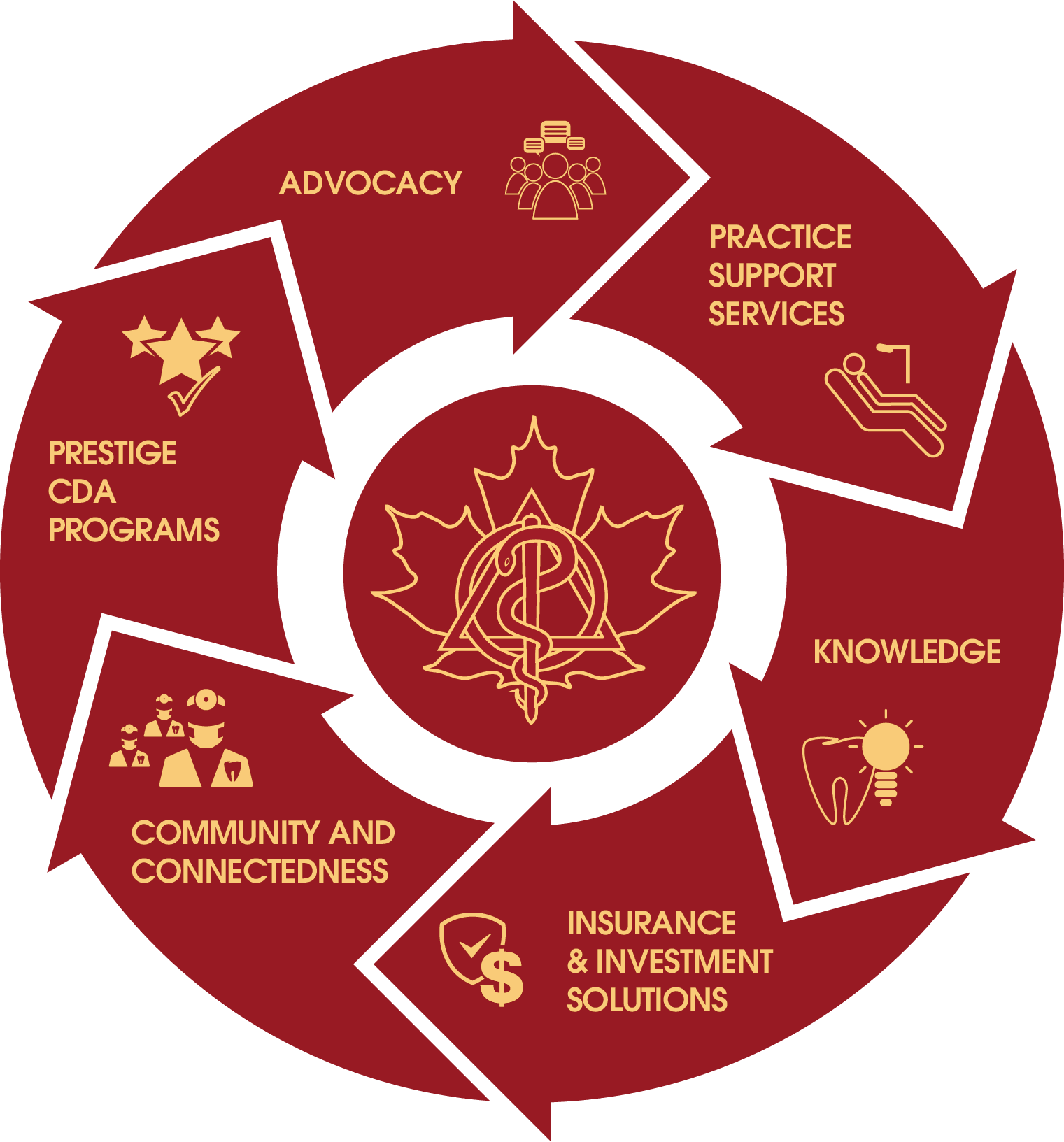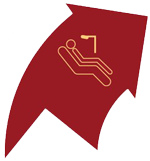 Practice Support Services
CDAnet and CDA ITRANS 2.0 Claims Service: a secure and efficient way to send e-claims to claim processors on behalf of your patients. Convenient, secure and saves time!
No router required.
Cuts the wait time for patients to receive reimbursements from weeks to days.
If you accept assignment of benefits, know the exact patient portion to collect at the appointment.
Most carriers inform you electronically about a patient's eligibility for coverage, required pre-determinations, claim errors, and more.
By the end of 2020, start sending certain carriers X-rays and documents electronically.
Learn more about CDAnet and CDA ITRANS 2.0.
CDA Secure Send: Be compliant with privacy regulations. CDA Secure Send is an easy and secure electronic messaging service that allows dentists to send patient information (such as X-rays) to any email address. Watch this video to learn more about CDA Secure Send and how to sign up.
Get expert technical support: Available to serve you from 7:30 a.m. to 8:00 p.m. EST. All Help Desk Agents are security-cleared (Industry Canada Protected B).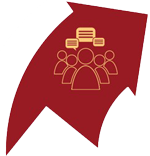 Advocacy: Political influence that protect, promote and advance the dental profession
CDA has the political knowledge and influence to advocate for the profession. CDA's primary tools are government relations, media relations, and public education. As part of our advocacy efforts, CDA works to:
raise the urgent issue of shortages of personal protective equipment (PPE) for the dental profession;
influence decision-makers to create financial relief programs to help sustain small businesses during COVID-19;
encourage targeted federal funding for provincial oral health care programs; and
raise awareness about enhancing access to care for vulnerable populations.
Learn more about CDA's advocacy activities.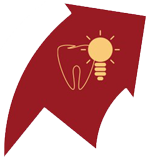 Knowledge
CDA Essentials: published on a bi-monthly basis, CDA's magazine provides dialogue between the national association and the dental community, and is dedicated to keeping dentists informed about news, issues, and clinically relevant information. Available in English or French, in print and online.
Journal of the Canadian Dental Association (JCDA.ca): Canada's only peer-reviewed dental journal, JCDA.ca is an open access publication that publishes original research articles indexed in Medline, Journal Citation Reports and Science Citation Index.
CDA Oasis and the CDA Oasis Bulletin: CDA Oasis is an online community for clinical support, the latest information on issues and technology impacting the dental profession, relevant dental news and more.
CDA COVID-19 Updates: Get trusted insights and resources on key issues, to expand your knowledge with CDA's regular COVID-19 Update e-communications. CDA sends COVID-19 updates in English and French, tailored to Corporate Member provincial dental associations, Quebec-based CDA Affiliate Members, and to CDA Stakeholders.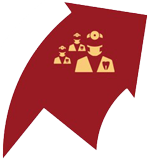 Community and Connectedness
CDA has the unique privilege and opportunity to bring together subject matter experts to discuss clinical and practice issues facing the profession. Through many committees, working groups and involvement with international bodies, CDA:
collects, analyzes and communicates information to help dentists make informed decisions about the delivery of patient care;
strengthens and promotes idea sharing to the benefit of the profession; and
provides Position Statements, which include background information and evidence-based support on a range of issues affecting oral health and the practice of dentistry.
Exclusive access to insurance and investment solutions
CDSPI is a not-for-profit organization and operates under the governance of CDA and participating provincial and territorial dental associations. CDSPI works exclusively for dental professionals. Visit www.cdspi.com or call 1-800-561-9401.
Benefit from expert, no-cost financial planning advice*.
Get access to sophisticated insurance and investment solutions and services to help you save effectively, minimize taxes and grow personal wealth.
Get access to a Members' Assistance Program** (MAP) that provides a variety of resources to help you deal with life's challenges. MAP is a confidential counselling, referral and information service if you are dealing with mental health challenges or need advice on topics such as physical fitness, nutrition or parenting
*Advisory services are provided by licensed advisors at CDSPI Advisory Services Inc.
**MAP services and resources are offered through Shepell, Canada's largest provider of Employee and Family Assistance Programs.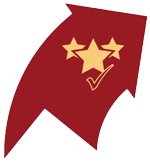 Affiliation with prestige CDA programs and resources
CDA Seal Program: The CDA Seal Program independently validates specific oral health benefit claims made by the manufacturer of an oral health product. The CDA Seal and its accompanying statement are found on products that have successfully completed the CDA review process. For Canadian consumers and dentists, the CDA Seal provides reassurance that a specific oral health product can improve an individual's oral health in the ways claimed by the manufacturer. Learn more about the benefits of the CDA Seal in this video, the application process, oral health products that have earned the CDA Seal, and more.
Dental Aptitude Test (DAT) Program: The DAT is designed to help dental students assess their aptitude for a career in dentistry and to assist dental schools in selecting first-year students. Most importantly, it allows CDA to be part of the discussion of the attributes desired of our future colleagues. Learn more about the DAT Program.
First Visit, First Tooth (FVFT) Teaching Course: CDA offers a teaching kit to help dentists see children reach their full dental potential and prevent the burden of illness associated with early childhood caries. Learn more about CDA's FVFT teaching course.
Dental Career Options Website: Developed by leaders in Canadian dentistry, dentalcareeroptions.ca is dedicated to help dental students and early practising dentists fully understand the career options that are available to them throughout their professional lives. Learn more about the five most common dental practice options available.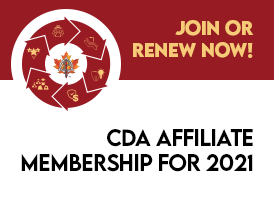 How to Join and Access CDA Membership Benefits
Dentists automatically access CDA Membership benefits through their provincial dental association who is a CDA Corporate Member. Quebec-based dentists can access CDA Membership benefits as CDA Affiliate (individual) Members by clicking the join or renew button below.