The Canadian Dental Association (CDA) is the national voice for dentistry, dedicated to the promotion of optimal oral health - an essential component of general health - and to the advancement and leadership of a unified profession.
Corporate Membership
As a federation of Canada's provincial and territorial dental associations (PDAs), the Canadian Dental Association (CDA) represents over 21,000 practising dentists from coast to coast to coast. This federated model has been in place since 2011.
Dentists automatically access CDA Membership benefits through their provincial dental association who is a CDA Corporate Member. CDA's Corporate Members include 10 provincial dental associations (PDAs) that have joined CDA, including: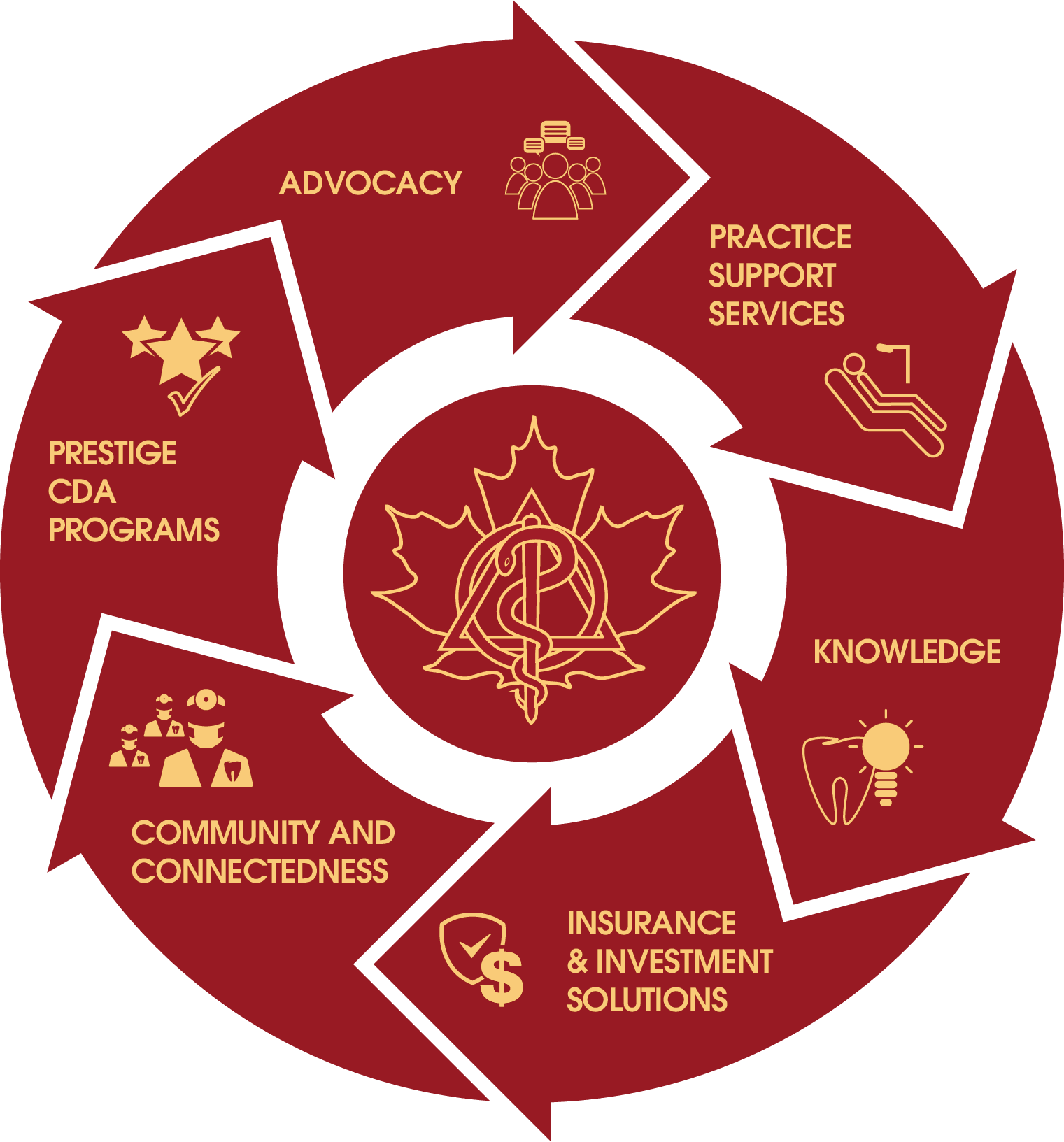 Alberta Dental Association and College;
British Columbia Dental Association;
Manitoba Dental Association;
New Brunswick Dental Society;
Newfoundland and Labrador Dental Association;
Northwest Territories and Nunavut Dental Association / Yukon Dental Association;
Nova Scotia Dental Association;
Ontario Dental Association;
Dental Association of Prince Edward Island; and,
The College of Dental Surgeons of Saskatchewan.
Quebec-based Dentists as CDA Affiliate Members
The Association des chirurgiens dentistes du Québec is not a Corporate Member of CDA. However, Quebec-based dentists can access and enjoy CDA Membership benefits as CDA Affiliate (individual) Members by joining or renewing.