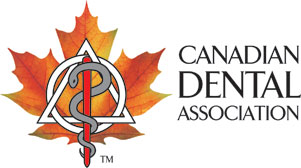 October 16, 2023 – Ottawa, ON: October is Healthy Workplace Month, and the Canadian Dental Association (CDA) is pleased to announce our collaboration with the Mental Health Commission of Canada (MHCC) in launching a promotional package to promote the course, The Working Mind: Workplace Mental Health & Wellness for Oral Health Care Professionals. This course is designed to empower Canadian dental professionals to prioritize their mental well-being while delivering top-notch patient care.
Joining many other professions and industries, CDA recognizes the growing importance of mental health and wellness in the workplace. Creating an inclusive environment where individuals can openly discuss mental health concerns in the dental workplace without fear of judgment is key in promoting better health, understanding, and compassion in the workplace.
"The course provides a safe space for oral health professionals to explore the importance of maintaining positive mental health in their workplace," says Dr. Heather Carr, CDA President. "By making this course available, we hope to empower the complete dental team to prioritize their well-being, foster a supportive atmosphere, and to ultimately enhance the care they provide to patients."
Designed to be flexible, the course can be attended either in-person or virtually. It consists of three team modules and an additional module specially designed for managers, equipping them with the tools to lead their teams towards a healthier work environment.
"Empowering both colleagues and managers in an oral health care setting, the course can help individuals learn how to recognize the subtle signs of mental health challenges," says Mr. Geoff Valentine, Head of Programs and Services at CDA. "Our goal is to help create workplaces where all employees not only feel supported in their well-being, but also encouraged to seek help for any mental health issues they may encounter."
Provincial and territorial dental associations, dental societies, study clubs, and other organizations can sponsor this program for dentists and their teams. Promotional information about the course and how to sponsor it is available on the CDA Oasis website.
"Teaming up with organizations like CDA, the MHCC reinforces our dedication to the mental health and well-being of oral health care professionals nationwide," says MHCC Vice-President, Opening Minds, Shane Silver. "This evidence-based, customized training program helps reduce mental health related stigma and create an environment where people come first, and are comfortable engaging in discussions and seeking help. The result is a healthier workplace which leads to an overall healthier Canadian workforce."
About the Canadian Dental Association
The Canadian Dental Association (CDA) is the national voice for dentistry dedicated to the promotion of optimal oral health, an essential component of general health, and to the advancement and leadership of a unified profession. CDA, a non-regulatory authority, is a federally incorporated not-for-profit organization whose corporate members are Canada's provincial and territorial dental associations (PTDAs). CDA represents over 21,000 practicing dentists from coast to coast to coast.
About the Mental Health Commission of Canada:
The Mental Health Commission of Canada (MHCC) is a registered charity created to focus national attention on mental health issues. Our work is to improve the mental health outcomes for all people living in Canada. Opening Minds is the social enterprise division of MHCC that provides training programs to promote mental health, wellness and resilience, and eliminate stigma around the world.
Media Contact:
Jeff D'Andrea
Media Relations Specialist
Spécialiste des relations avec les médias
Canadian Dental Association
613-523-7963
media@cda-adc.ca
MHCC Media Contact:
Jason Oliver
Director, Stakeholder Relations
joliver@mentalhealthcommission.ca