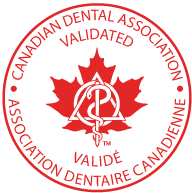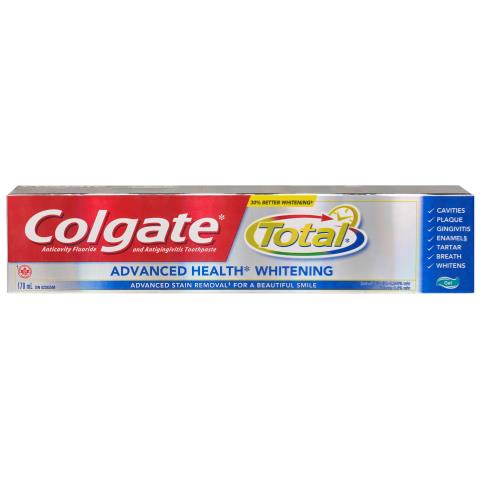 Colgate Total Advanced Health Whitening Gel Toothpaste
CDA Seal Statement
Oral health benefits validated by CDA:
Caries Prevention
Caries/Gingivitis Prevention
Reduction and Prevention of Progression of Gingivitis
Brief Description of Product
Colgate Total Advanced Health has a Tricloguard formula that protects your teeth and gums for 12 hours.
Directions for Use
For best results, brush twice a day, floss and see a dentist every 6 months.
Ingredients
Active Ingredients:
Sodium Fluoride 0.243% w/w, Triclosan 0.3% w/w.
Inactive Ingredients:
Hydrated Silica, Water, Glycerin, Sorbitol, PVM/MA Copolymer, Sodium Lauryl Sulfate, Cellulose Gum, Flavor, Sodium Hydroxide, Carrageenan, Propylene Glycol, Sodium Saccharin, Mica, Titanium Dioxide, FD&C Blue No. 1, D&C Yellow No. 10.
Label Warnings
Recommended for adults and children over 12 years. Do not swallow toothpaste. Do not use if allergic to toothpaste ingredients.
Company Information
Colgate Palmolive Canada