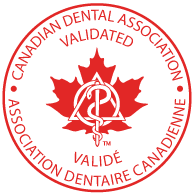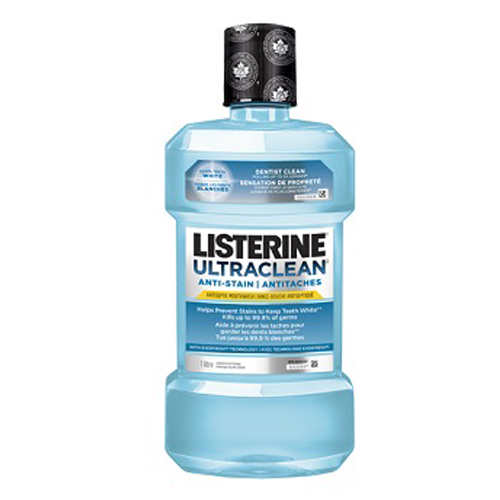 Listerine Ultraclean Anti-Stain Arctic Mint Antiseptic Mouthwash
CDA Seal Statement
Oral health benefit validated by the CDA: -Adding Listerine Ultraclean to a regular oral hygiene routine reduces and prevents gingivitis more than brushing and flossing alone
Brief Description of Product
You can sometimes hide a stain on your shirt. But on your teeth? Not so much. Fortunately, LISTERINE® ULTRACLEAN™ ANTI-STAIN Antiseptic Mouthwash helps to prevent stains by fighting tartar build-up.
Directions for Use
Adults and children 12 years and older: Brush with your regular toothpaste for 1 minute, rinse with water then rinse full strength with 20 mL for 30 seconds twice a day. DO NOT SWALLOW.
Ingredients
Active Ingredients:
Eucalyptol 0.091% w/v, Thymol 0.063% w/v, Menthol 0.042% w/v, Zinc Chloride/Chlorure de zinc 0.09% w/v.
Inactive Ingredients:
Alcohol, Aroma (flavour), Benzoic Acid, Blue 1, Methyl Salicylate, Poloxamer 407, Sodium Benzoate, Sodium Saccharin, Sorbitol, Sucralose, Water (eau).
Label Warnings
Do not use if allergic to any ingredients. Stop use and ask dentist if oral irritation or any new symptoms occur. Keep out of reach of children. Not to be used by children under 12 years of age. In case of accidental ingestion, contact a Poison Control Centre or doctor immediately.
Company Information
Johnson & Johnson Inc