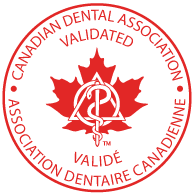 Peridex Oral Rinse
CDA Seal Statement
Oral health benefit validated by CDA: Reduces gingivitis
Brief Description of Product
Peridex oral rinse (0.12% chlorhexidine gluconate) is supplied as a blue liquid in 475 mL amber plastic bottles with child-resistant dispensing closures.
Directions for Use
Fill cap to the "fill line" (15ml). Swish in mouth undiluted for 30 seconds twice daily, after breakfast and before bedtime, expel remainder. Or, use as prescribed.
Ingredients
Active Ingredients:
Chlorhexidine Gluconate
Inactive Ingredients:
water, alcohol, glycerine, PEG-40 sorbitan diisostearate, flavour, saccharin sodium, and FD&C Blue No. 1 Dye
Label Warnings
Peridex (0.12% chlorhexidine gluconate) should not be used by persons who are known to be hypersensitive to chlorhexidine gluconate or other formula ingredients.
Company Information
3M