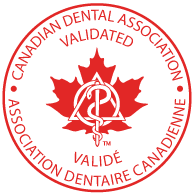 Colgate PerioGard SF Gum Care + Sensitivity
CDA Seal Statement
Oral health benefit claims validated by the CDA: Significantly reduces gum bleeding and inflammation. Clinically proven for healthier gums. Helps to prevent sensitivity. Helps to prevent plaque build up and cavities. Provides long lasting antibacterial activity. Helps reverse early gum damage/the damage of early gum disease. Thoroughly cleans even the hard-to-reach spaces between teeth and around the gum line.
Brief Description of Product
PerioGard SF is a daily toothpaste that fights the bacteria that can cause early gum disease. This specialized formula significantly reduces gum bleeding and inflammation, and delivers long lasting gum protection against bacteria with continued use.
Directions for Use
Directions Adults and children 2 years and over: Do not swallow. Brush teeth thoroughly, preferably after each meal, at least twice a day or as directed by a health care practitioner. Children under 6 years of age should use only a pea-sized amount and be supervised.
Ingredients
Active Ingredients:
Stannous Fluoride 0.454%
Inactive Ingredients:
Aqua, Aroma, Cellulose Gum, Citric Acid, Cocamidopropyl Betaine, Glycerin, Hydrated Silica, Microcrystalline Cellulose, PEG-12, Sodium Citrate Dihydrate, Sodium Lauryl Sulfate, Sodium Saccharin, Sorbitol, Sucralose, Tetrasodium Pyrophosphate, Titanium Dioxide, Xanthan Gum, Zinc Phosphate Tetrahydrate
Label Warnings
Warnings Do not use if you have painful or swollen gums, loose teeth or increased spacing between the teeth. See your dentist immediately, as these may be signs of periodontitis, a serious gum disease. Stop use and ask a dentist if symptoms persist or worsen. Keep out of reach of children. If swallowed, call a poison control centre or get medical help right away.
Company Information
Colgate Palmolive Canada