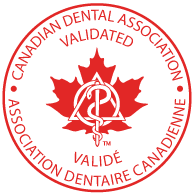 Colgate PreviDent Booster Plus
CDA Seal Statement
Oral health benefit claims validated by CDA: Scientifically formulated to provide significantly greater levels of fluoride for caries protection, enamel remineralization, protection from acid wear/erosion, enamel strengthening. Helps remineralize tooth/weak spots on enamel. Helps delay the tooth decay process at the earliest stage before it can become a cavity. Helps increase density of weakened enamel/spots for stronger teeth. Helps actively reverse weak spots/early cavities/pre-cavities and prevent them from recurring. Helps actively repair early damage on the tooth's surface that leads to cavities.Specially formulated to release more fluoride (helping to remineralize tooth enamel and strengthen enamel), penetrating the enamel surface and supplying minerals lost from within the enamel structure.
Brief Description of Product
High strength 5000 ppm fluoride toothpaste to reduce the incidence of cavities, protect teeth against early caries, fortify enamel and make enamel more resistant.
Directions for Use
(Unless otherwise instructed by your dental professional) Adults and children 6 years and over : - Do not swallow. - Apply a thin ribbon of toothpaste to a toothbrush. - Brush teeth thoroughly once daily for 2 minutes, preferably at bedtime, in place of your regular toothpaste. - After use, spit out. - Children 6 -16 years should rinse mouth thoroughly. - For adults, for best results do not eat, drink or rinse with water for 30 minutes after use.
Ingredients
Active Ingredients:
Sodium Fluoride 1.1% w/w (5,000 ppm)
Inactive Ingredients:
Aqua, Aroma, Blue 1, Cellulose gum, Fumaric Acid, Hydrated Silica, Mica, PEG-12, Poloxamer 338, Sodium benzoate, Sodium lauryl sulfate, Sodium Saccharin, Sorbitol, Titanium dioxide, Tricalcium Phosphate, Xanthan Gum.
Label Warnings
Dosage Warning Prolonged daily ingestion may result in dental fluorosis in children under 6 years, especially if water fluoridation exceeds 0.6ppm, since younger children frequently cannot perform the brushing process without significant swallowing. Use in children under 6 years requires special supervision to prevent repeated swallowing of toothpaste which could cause dental fluorosis. Use in children under 12 years should be supervised. Do not use - if you have dysphagia - for children under 6 years unless recommended by a dentist or physician - for systemic treatment. Keep out of reach of children. If swallowed, call a poison control centre or get medical help right away.
Company Information
Colgate Palmolive Canada