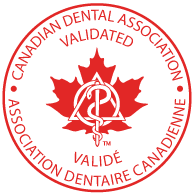 Colgate Total Clean Mint Toothpaste
CDA Seal Statement
Oral health benefits validated by CDA: -Enamel strengthening/protection -Helping prevent cavities -Reducing bacteria on teeth, tongue, cheeks and gums -Reducing sensitivity discomfort -Reducing plaque bacteria -Helping prevent gum problems (gingivitis) caused by bacteria -Reducing tartar formation -Reduces bad breath -Helping to whiten teeth by removing surface stains
Brief Description of Product
Reduces bacteria on teeth, tongue, cheeks and gums. Helps prevent cavities. Reduces sensitivity discomfort. Helps prevent gum problems caused by bacteria. Reduces tartar formation. Enamel strengthening.
Directions for Use
Adults and children 12 years and over. Brush teeth thoroughly, preferably after each meal, at least twice a day, or as directed by a health care practitioner.
Ingredients
Active Ingredients:
Hydrated silica 5.0% (w/w), Sodium fluoride 0.32% (w/w), Zinc 0.96 % (w/w)
Inactive Ingredients:
Aqua, Aroma, Benzyl Alcohol, Cellulose gum, Cocamidopropyl betaine, Glycerin, Hydrated Silica, L-Arginine, Poloxamer 407, Silica, Sodium Saccharin, Sodium lauryl sulfate, Sucralose, Tetrasodium pyrophosphate, Titanium dioxide, Xanthan Gum.
Label Warnings
Keep out of reach of children. Do not swallow. If swallowed, call a Poison Control Centre or get medical help right away. If symptoms persist or worsen, stop use and ask a dentist
Company Information
Colgate Palmolive Canada