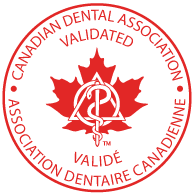 TheraBreath Fresh Breath Oral Rinse (Rainforest Mint)
CDA Seal Statement
Oral health benefit claim validated by CDA: Freshens breath
Brief Description of Product
Fights bad breath for 24 hours No Alcohol, No Artificial Flavours or Colours
Directions for Use
Rinse mouth for 1 minute with one capful. Gargle with another capful for 30 seconds to clean your throat, a major source of bad breath. Wait 5 minutes before eating. Use morning and night. For BEST RESULTS - Use as part of a twice daily regimen with TheraBreath Toothpaste.
Ingredients
Active Ingredients:
N/A
Inactive Ingredients:
Aqua, Glycerin, PEG-40 Hydrogenated Castor Oil, Natural Flavors, Citric Acid, Sodium Hydroxide, Sodium Chlorite, Mentha Piperita (Peppermint) Oil, Menthol, Sodium Benzoate, Sodium Bicarbonate, Citrus limon (Lemon) Peel Oil, Sucralose, Xylitol
Label Warnings
Keep out of the reach of children. If spilled on fabrics, wash out immediately. This product was sealed with protective packaging at the laboratory. If seal is missing, do not use.
Company Information
Church and Dwight