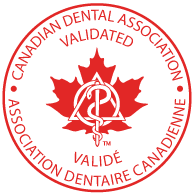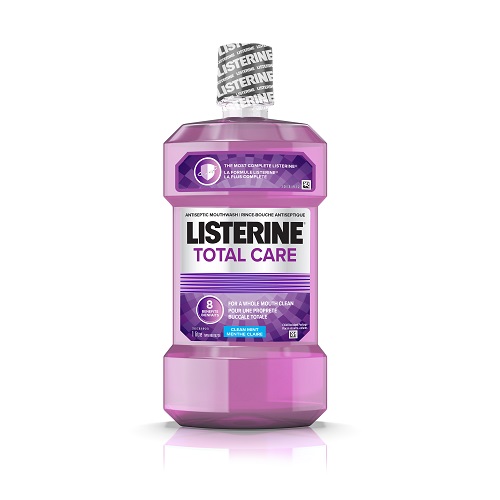 Listerine Total Care Mouthwash
CDA Seal Statement
Oral health benefit validated by the CDA: -Adding Listerine Total Care to a regular oral hygiene routine reduces and prevents gingivitis more than brushing and flossing alone
Brief Description of Product
LISTERINE® TOTAL CARE® is our most complete all-in-one mouthwash. It combines eight benefits for a whole mouth clean. Why settle for anything less?
Directions for Use
Use after brushing the teeth with toothpaste. Adults and children 12 years and older: Rinse full strength with 20 mL for 30 seconds twice a day. DO NOT SWALLOW. Do not eat or drink for 30 minutes after use.
Ingredients
Active Ingredients:
Eucalyptol 0.091% w/v, Thymol 0.063% w/v, Menthol 0.05% w/v, Sodium Fluoride/Fluorure de sodium 0.05% w/v, Zinc Chloride/Chlorure de zinc 0.09 % w/v.
Inactive Ingredients:
Alcohol, Aroma (Flavour), Benzoic Acid, Blue 1, Methyl Salicylate, Poloxamer 407, Red 40, Sodium Benzoate, Sodium Saccharin, Sorbitol, Sucralose, Water (eau).
Label Warnings
There is enough fluoride in this package to seriously harm a child. Keep out of reach of children. Not to be used by children under 12 years of age.In case of accidental ingestion, contact a Poison Control Centre or doctor immediately. Do not use if allergic to any ingredients. Stop use and ask a dentist if oral irritation or any new symptoms occur.
Company Information
Johnson & Johnson Inc.