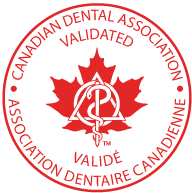 Colgate Total Whitening Toothpaste
CDA Seal Statement
Oral health benefits validated by CDA:
Caries Prevention
Caries/Gingivitis Prevention
Reduction and Prevention of Progression of Gingivitis
Brief Description of Product
Colgate Total Total has a Tricloguard formula that protects your teeth and gums from bacteria build-up for 12 hours, even after you eat or drink.
Directions for Use
For best results, brush twice a day, floss and see a dentist every 6 months.
Ingredients
Active Ingredients:
Sodium Fluoride 0.243% w/w, Triclosan 0.3% w/w.
Inactive Ingredients:
Water, Hydrated Silica, Glycerin, Sorbitol, PVM/MA Copolymer, Sodium Lauryl Sulfate, Cellulose Gum, Flavor, Sodium Hydroxide, Carrageenan, Propylene Glycol, Sodium Saccharin, Titanium Dioxide.
Label Warnings
Recommended for adults and children over 12 years. Do not swallow toothpaste. Do not use if allergic to toothpaste ingredients
Company Information
Colgate Palmolive Canada